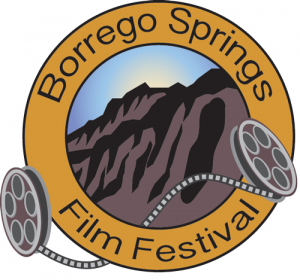 Borrego Springs is less than a two hour drive from San Diego.  They are both in sprawling San Diego County and the big city is well aware of the Borrego Springs Film Festival.  We got a nice shout out from a cool entertainment writer at the Union Tribune.

By Diane Bell 6:31 P.M.JAN. 16, 2015 – San Diego Union – Tribune
More stars: The second annual Borrego Springs Film Festival is in full blossom this weekend, using the newly revamped Casa del Zorro resort as its headquarters.
One feature film, "Table 47," screening Saturday, has a Padres connection. It's a murder mystery directed by Jeff Kingery, who was radio play-by-play broadcaster for the Colorado Rockies for 17 seasons.
Padres' color commentator Mark Grant actually pitched for the Rockies in the team's, and Kingery's, first season in 1993. Even then, Grant had broadcasting in his blood. He helped Kingery by contributing player interviews and stories for pre-game shows.
Former Padres catcher Doug Gwosdz (1981-'84) was, in name only, an inspiration for "Table 47's" lead character — a man named Gryszek. Gwosdz (pronounced Goosh) was nicknamed "Eyechart." The optometry reference became a line in the film.